Garden seating area wins pallet design comp
We have chosen Chris and Diane Elliot-Smith's garden furniture creation as the winner of our Creative Pallet competition, and we're sure you'll agree that it looks absolutely fantastic. 
We will transport anything that fits on a wooden pallet and we use them because they are strong and durable, but these qualities also mean they can be taken apart and turned into just about anything! The internet is awash with pictures of what can be made from the simple wooden pallet so we launched the competition to see if people have actually had any success recreating a design.  From a fireplace surround, bath panel, inside of a 
campervan and child's sandpit, to garden planters, benches, a barbecue area and a herb garden, we were extremely impressed with the entries we received.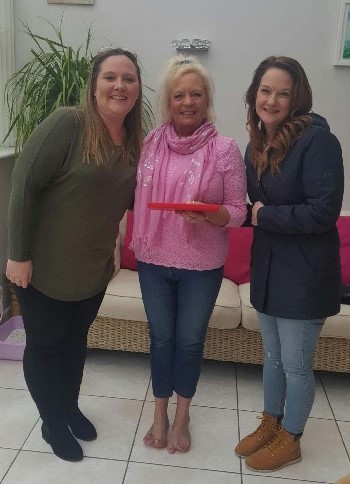 Diane entered a picture of their garden furniture explaining that her husband has a brain injury and had built the seating area after being encouraged by their daughter to use his creativity as therapy.   Jade and Leann from our team were delighted to visit the Bournemouth couple to present them 
with a £150 Red Letter Days voucher as a prize. 
Karl Reidy, South Link Co-founder, commented, "Wooden pallets are an integral part of our business, but many people use them to make everyday household items so we wanted to see what had been created.  We were amazed by some of the entries into the competition, however we chose Chris and Diane's garden seating area as the winner - not only because it looks fantastic, but also because of the therapeutic benefits designing and building it had for Chris.  We hope they enjoy whatever they choose to use the Red Letter Days voucher for."
Head over to our
Facebook
 page to see all the entries we received and get inspired!