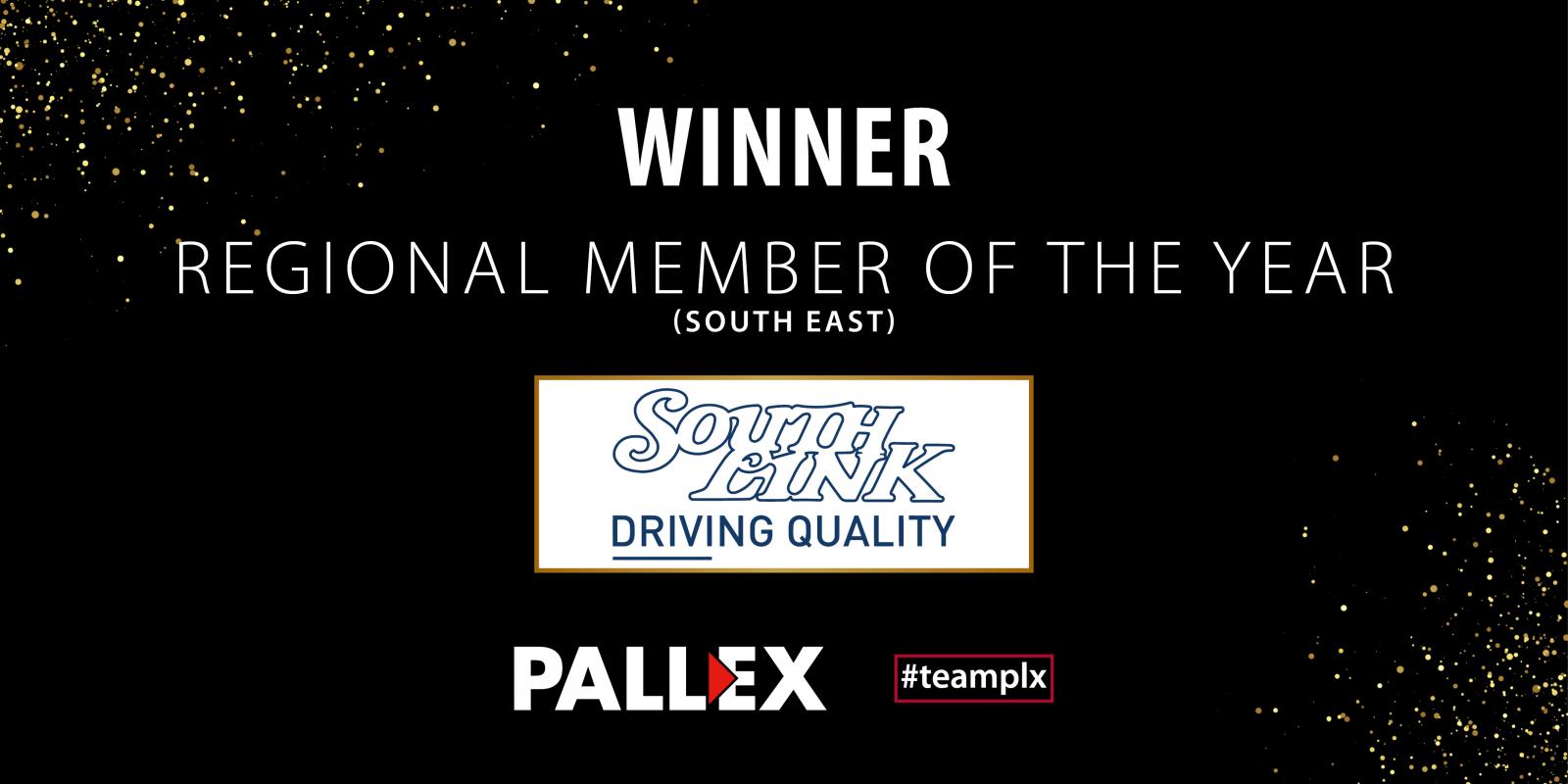 South Link drives away with national award
South Link has shifted into top gear after picking up a coveted national award from logistics giant Pall-Ex.
The firm presented South Link, from West Sussex, with the South East Regional Member of the Year award at a virtual ceremony, as it celebrated overcoming the challenges of 2020 while looking positively towards the future.
The event was a significant celebration for Pall-Ex, providing the pallet network with an opportunity to champion all of its staff and the sector, having worked tirelessly as keyworkers throughout the coronavirus pandemic to keep essential supplies on the move.
The winners of the Pall-Ex awards were all selected due to their growth, compliance, quality distribution, communication and partnership with the network as a whole.
Kevin Buchanan, Group CEO of Pall-Ex Group, comments: "Our network members really have gone the extra mile over the last 12 months, and we are proud of their collective efforts to ensure a high level of service was maintained for all of our customers.
"We are proud to highlight the work of South Link with our South East Regional Member of the Year accolade, which celebrates their dedication to maintaining the highest standards.  
"Their hard work and support has underlined Pall-Ex's leading position within the sector and our commitment to the industry.
"While we are disappointed that we could not celebrate together in person, we are pleased to have this opportunity to thank everyone and reward those who provide exceptional service to our customers.
"Pall-Ex celebrates its 25th anniversary in 2021 and we look forward to marking this milestone and celebrating our collective achievements later this year."
Robert Sutherland, Associate Director at South Link comments: We are extremely proud to receive this award. This past year has probably been the most challenging that we have worked through and our team have worked exceptionally well and tirelessly throughout to continue our high standard of service.
For more information on joining the Pall-Ex network, visit www.pallex.co.uk/become-a-member/.
Pall-Ex Group is an award-winning network of hauliers comprising of two leading UK pallet networks (Fortec Distribution Network and Pall-Ex UK), four subsidiary UK logistics businesses and ten European networks. A renowned name in logistics, Pall-Ex delivers an efficient and reliable palletised freight distribution service, backed by innovative technology and a first-class network of established shareholder SMEs. With its headquarters and central UK hub located in the heart of the Midlands, Pall-Ex is driving excellence in all areas, transporting more than 40,000 pallets across the globe every day. www.pallex.co.uk | www.fortec-distribution.co.uk