South Link Logistics celebrates milestones
As the year comes to a close and we look back to all that has happened in 2016, it's incredible just how much has gone on in the world to cause uncertainty and global and industrial concern.  What with Brexit, US politics, and the media in a spin about what the future will hold both at home and abroad, we'd all be forgiven for thinking that 2016 hadn't given us a great deal to celebrate.
Despite the bleak news stories over the last 12 months we are very pleased to report that here at South Link 2016 was a year to be grateful for.  Having started the business in 1991, this year marked our silver anniversary – and 25 years in business is well worth celebrating!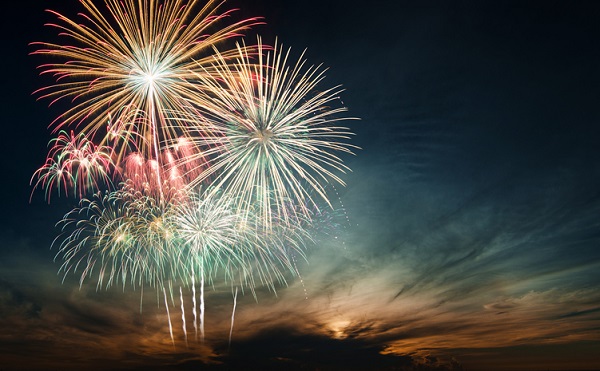 Another cause for celebration was reaching our milestone three-million-pound turnover.  As a family-run business we never take company growth for granted, especially when times are turbulent.  It is our customers to whom we are grateful for supporting us through thick and thin and would like to take this opportunity to thank you all for your loyalty.
Our second biggest cause for celebration is the fact that we have just reached our two-year anniversary of being a member of entrepreneur Hilary Devey's palletised freight network Pall-Ex.  Our involvement in this high profile organisation not only helps us keep abreast of developments in the industry, but also contributes significantly to our growth as a company.
Being part of Pall-Ex enables us to offer our customers in the South East an even better service with the ability to transport goods quickly and cost-effectively across the whole of the United Kingdom.
We were especially delighted to hear Hilary say:
"I've worked with a lot of businesses in my time, and South Link Logistics is up there with the best."
There are so many companies in the South East that rely on us to move their goods around the country. If you offer a good service, then opportunities will always arise for company growth. Being part of Pall-Ex has helped us to expand our range of services.
As we look forward to what 2017 might have in store, we do so with promise and optimism, spurred on by the success of 2016.  We're delighted with our two recent milestones but rest assured we won't stop there – we'll continue to drive onwards and upwards to deliver above and beyond our clients' expectations.
We wish you well for 2017 and hope that the new year brings you happiness and prosperity.